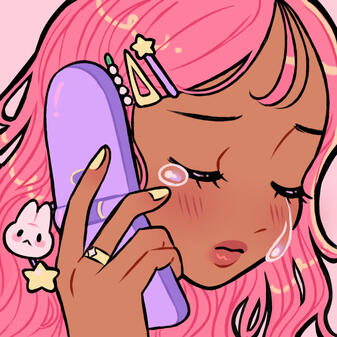 céli | 23 | she/they | the netherlands
illustrator | graphic designer | creative marketing assistant

business inquiries: piantapng@gmail.com
about me
---
heya, i'm céli! i also go by pianta. i love cats so much i wanna hug em all and u can always wake me up for a chicken wing.
23 yrsnb (demigirl/genderfluid/?)she/her or they/thembisexualpiscesafro-caribbean/dutchi love my boyfriend!
currently trying to graduate art school ! i've been interning at an international music bookings/PR agency, and now i'm working freelance as creative marketing assistant, graphic designer and illustrator.
where to find me
---
email for business inquiries: piantapng@gmail.com
discord: pianta#6114
battle.net: depression#21256